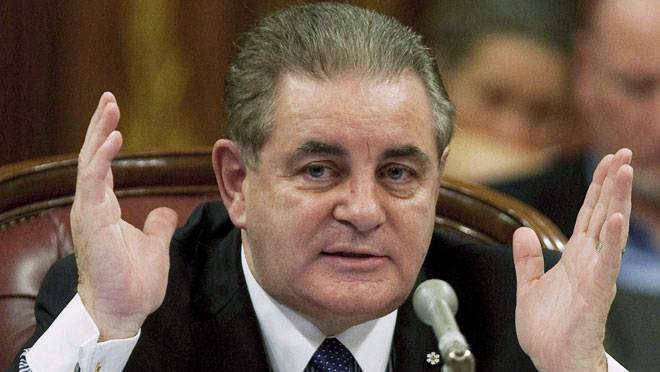 Former Montreal Police Chief Jacques Duchesneau
13 January 2012. The Ministry of Transportation created the anti-collusion squad in February 2010 with Mr. Jacques  Duchesneau, the former Montreal police chief, as its head.  This was done as a result of explosive allegations in the media and the National Assembly of price fixing and collusion in the awarding of contracts in a massive project to rebuild the province's road system and bridges.
The anti-collusion squad almost never saw the light of day because of government intransigence. The squad was given no budget, no offices and no real power to carry out its mandate. This was revealed in Duchesneau's first day of testimony at the Charbonneau commission.
"The anti-collusion squad arrived like an unwanted baby and they scraped the bottom of drawers to find funds for our operations. … During the 18 months I was there, we never received a working budget," Mr. Duchesneau said.
Mr. Duchesneau told the inquiry his investigators worked from their homes, had no badges to impose their authority and were repeatedly stonewalled by senior Ministry of Transportation officials. In fact, he said, the government never even requested at the outset that he produce a report, and he took the initiative himself. He submitted his report to Premier Jean Charest in the fall of 2010. This report revealed the level of corruption in the construction industry and compelled the Premier to call a public inquiry into corruption in the construction industry.
Mr. Charest appointed the Charbonneau commission after Mr. Duchesneau's last report, tabled a year later, which described corruption and collusion in the construction industry as well as connections to organized crime.
Mr. Duchesneau will outline the contents the fall of 2010 report when he resumes testifying on Thursday. Quebec Superior Court Judge France Charbonneau's probe is examining allegations of corruption in the construction industry, the awarding of government contracts and the funding of political parties in Quebec.