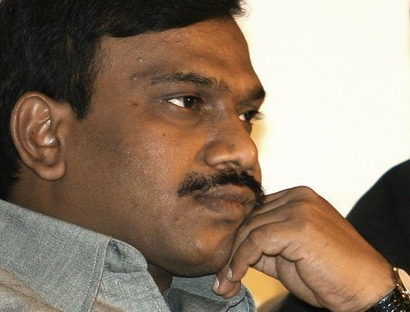 A Raja
15 May 2012. A court in India has granted bail to former Telecoms Minister Andimuthu Raja after 15 months in jail.
Mr Raja, who is an MP from the regional DMK party, was ordered to deposit $37,200 for his bail. The court also barred him from visiting his home state of Tamil Nadu or the office of the telecoms department.
He was ordered "not try to influence any witnesses while on bail".
Mr Raja, who was arrested on 2 February last year, is among 14 people charged in connection with the scandal, often referred to as the 2G spectrum case.
For background information you may search this site for "spectrum" or "A Raja".
Watch this video: 2G scam: A Raja gets bail – NewsX