1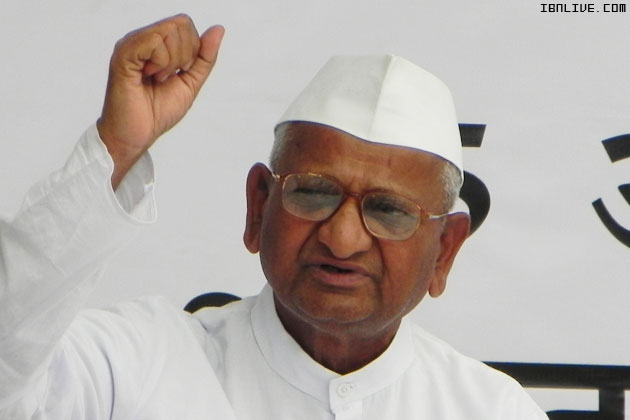 April 2012. Yoga guru Ramdev today announced a fresh agitation against black money and corruption and said he will stage a one-day dharna on June 3 at New Delhi to mark the first anniversary of the police crackdown on his supporters at Ramlila grounds.
Ramdev got support for his fresh campaign, which kicked off today, from Anna Hazare who said they have decided to carry out the fight against corruption together. Hazare said he would go to Delhi on June 3 if he gets a "message" from the yoga guru.
This is a good move and it will boost the sagging popularity of both of them. Anna wants Jan Lokpal and Jan Lokpal is not going to solve all the problems of corruption. It will take a long time to establish the administrative support for the Jan Lokpal which will cost a fortune. Then there is no guarantee that the Lokpal machinery itself will not become corrupt because it is going to be just another public service. Punishment may be the most effective way of fighting corruption, but there are many other methods that can be applied to supplement punishment.
Bringing back the black money stashed overseas, as Ramdev puts it, sounds great. But it is not as simple as it sounds. This involves cross border jurisdictions and there will be innumerable problems in identifying, litigating and taking enforcement action against Indian nationals in foreign jurisdictions. This is not accomplished by Indian prime minister writing a letter to a foreign head of state. Indian national with black money must be proven guilty either in India or in an overseas country. If he is proven guilty in India then you will have to seek enforcement in the foreign country to cease and repatriate the funds from that country to India. In order to enforce judgement in another jurisdiction there must be a mutual agreement between the two countries to enforce a judgment from the other country. Indian black money must be contributing to the economy of the foreign country, in which case that country will be rather reluctant to repatriate all the funds to India. Even identifying the assets of Indian nationals won't be so easy because there will be many intermediaries in the form of trusts and proxies to hide the real ownership of the assets.
Both Anna and Ramdev are fighting against corruption. They should look at the broader issue of political and public service corruption and help in finding cost effective solutions to eradicate corruption. By joining hands they will have more clout on the government. They will be able to raise the level of awareness of corruption among ordinary people and motivate them politically to vote against corruption.