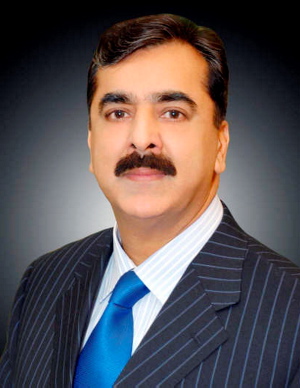 Yousuf Raza Gilani
20 June 2012. Pakistan's Supreme Court disqualified Yousuf Raza Gilani from the post of the Prime Minister after he failed to open a corruption case against President Asif Ali Zardari.  Both are members of the ruling Pakistan People's Party.
Gilani is the longest serving Prime Minister in Pakistan. He came to power following the assassination of former Prime Minister Benazir Bhutto. He was in jail for six years under the rule of General Pervez Musharraf. In April he was convicted of failing to open a corruption case against Zardari.
Iftikhar Chaudhry was appointed Chief Justice in 2005 and was suspended by Musharraf in 2007. Musharraf himself had to step aside in favour of a civilian government. Chaudhry has been the driving force in the Supreme Court pushing Gilani to open a corruption case against the President in Switzerland. But Chaudhry himself has come under criticism after allegations surfaced that his son accepted lavish gifts and trips from a Pakistani tycoon who wanted to influence the court.
President Asif Ali Zardari came to power on a wave of sympathy votes after the assassination of his wife, Bhutto. He has long been accused of corruption. After the end of his wife's second administration, he was jailed for eight years for corruption.