26 July 2013.
President Benigno Aquino III in his  State of the Nation Address on 22 July expressed dissatisfaction over the corruption in Bureau of Customs. President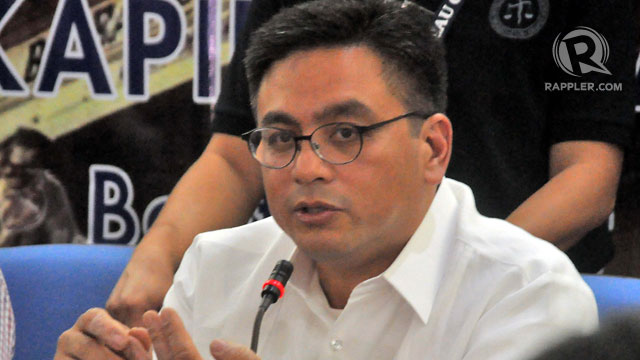 estimated that the government was losing $4.5 billion in revenue every year.
Rozzano Rufino "Ruffy" Biazon, the head of BOC, quickly offered to resign minutes after President finished his address. Along with him deputy Customs commissioner for intelligence and former general Danny Lim, and deputy commissioner for administration Juan Lorenzo Tañada also offered to resign.
Biazon said his agency's failure in apprehending smugglers stems from the fact that tipsters are afraid to submit affidavits or join them in entrapment operations. This shows the lack of strong will and determination in pursuing leads that are already available.
Biazon failed to stop corruption and collect proper taxes after almost two years in office.  He kept his post despite failing to meet yearly and monthly revenue targets—a luxury that his predecessor, Angelito Alvarez, did not have. Alvarez was kicked out by the President after only 14 months in office.
Biazon's ultimate solution was to abolish the entire Customs bureaucracy and start from scratch. "I believe that the extent of the problem is such that sometimes, we need to consider drastic solutions," Biazon said in a press conference.
One way to reduce the problem to exempt as many items as possible that are charged low taxes from duty and concentrate on only those items that are subject to higher duty. Electronic collection of taxes and approval of clearance will also reduce human intervention which results in corruption.