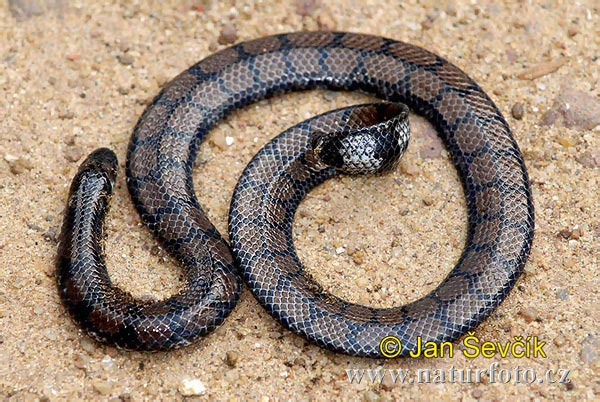 Sri Lankan Pipe Snake
Wildlife department inspectors arrested six foreign nationals on Friday (25 February 2012) for illegally holding amphibians and reptiles. The men were later released on bail of 50,000 rupees ($400) each and ordered to appear in court on Wednesday.
The men from Australia, Belgium, Germany and Venezuela visited the Singharaja rainforest, a biodiversity hotspot, and were accused of capturing frogs, tortoises and lizards. They were part of a tour led by Exo-Terra, an organisation that says it is the "market leader in reptile products".
Wildlife officials said the men were arrested in the north western town of Puttalam and were about to leave the country. Possessing exotic plants and animals can be punished with fines of up to $400 for each animal or plant along with a jail term of up to five years.