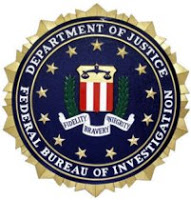 Department of Justice
11 April 2012. Federal agents Wednesday arrested seven Miami Beach employees and one Miami-Dade police officer accused of shaking down South Beach nightclubs that were accused of violating noise, fire and other code ordinances, city officials and authorities said.
Miami Beach Mayor Matti Herrera Bower told that he was horrified.
A federal criminal complaint accuses the defendants of extorting nightclub owners for money in exchange for not citing them for noise, fire and other costly code violations.
The U.S. Attorney's Office and the FBI are holding a press conference at 1 p.m. to announce "the results of a public corruption investigation concerning the city of Miami Beach." No further details were revealed.