27 May 2013. World Bank is one of the most powerful organizations in the world with 188 member countries and 9000 employees and consultants. It is an ever expanding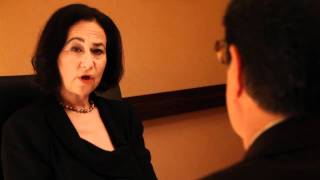 virtual state with supranational powers and an aid portfolio of $57 billion. It has little or no oversight by the governments that fund it.
Over the past 5 years, the internal documents show that the problems have gotten worse and not better. Internal sources say that Dr. Jim Yong Kim, former Dartmouth College president appointed by President Obama to lead the bank, stands little chance of fixing things. 
Internal reports show that even after Robert Bruce Zoellick the former president of the World Bank, implemented a budget freeze, some officers operated an off budget system that defied financial controls while some others used revolving doors to make fortunes for themselves or to enhance their position within the bank. Some insiders estimate that S 2 billion would have gone unaccounted amid computer glitches.
The World Bank funded many projects in India and Vietnam that were very vulnerable to fraud even after the Bank found many instances of bid rigging, collusion, bribery and inadequate financial control.
Karen Hudes was a senior counsel at the World Bank for 21 years. She warned the US Treasury Department and the US Congress that the US would lose its right to appoint the president of the World Bank if the then president of the World Bank did not play by the rules. In 2010 the Development Committee of the World Bank decided that the selection of the President of the World Bank Group should be based on merit and by a transparent process.
In 1999 Karen reported the corrupt take-over of the second largest bank in the Philippines by Lucio Tan, a crony of Joseph Estrada, then President of the Philippines. Lucio Tan acquired stock owned by government employees in Philippines National Bank ("PNB") valued more than 10% of PNB's outstanding capital without disclosure, as required by Philippines securities laws. At that time Tan owned Philippines Airlines was in default on PNB loan. Estrada was eventually impeached, and in 2007 an anti-corruption court in the Philippines ordered Estrada to refund graft he had amassed. 
Two days after informing the Board's Audit Committee of the cover-up in the Philippines, Karen was reprimanded and placed on probation. The bank fired Karen in contempt of Congress. The World Bank also fired the Staff Association's lawyer. You can listen to Karen's radio interview on this 4 part YouTube video: http://www.youtube.com/watch?v=GWBogcrFGx4. You may also read her story at her website: http://kahudes.net