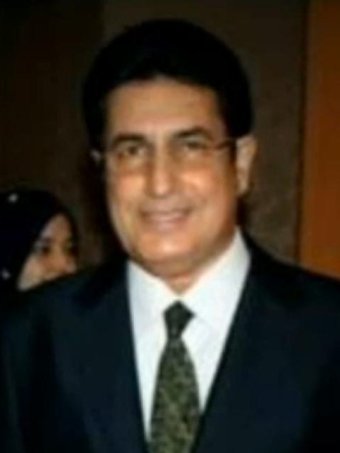 Abdullah Hasnan Kamaruddin
11 September 2012. New evidence suggests that the senior officials of the Reserve Bank of Australia (RBA) may not have told the full story of how they handled corruption involving two subsidiaries of the bank. The RBA was told in writing in 2007 of bribery and corruption allegations involving Note Printing Australia (NPA) and Securency but did not call in the federal police. Governor Glenn Stevens and his deputy Ric Battellino remained silent about the written 2007 warning for five years, including when grilled before a parliamentary committee. The bank called in the police only after The Age published an article implying corruption in the bank's two subsidiaries. Last year in Kuala Lumpur, the former assistant governor of Malaysia's central bank, Mohamad Daud Dol Moin, was charged with taking bribes from a middleman Abdul Kayum in return for handing contracts out to NPA and Securency. Abdul Kayum worked for a Pakistani weapons supplier, Air Weapons Complex, which sells laser-guided bombs. Leading Malaysian investigative reporter R Nadeswaran said that Abdul Kayum used his connections in the powerful UMNO political party, including his partner, politician turned party operative Abdullah Hasnan Kamaruddin.
Former Malaysian central bank assistant governor Mohamad Daud Dol Moin
It would appear that senior serving and former Reserve Bank officials not only knew of Kayum's highly suspect dealings and failed to stop them, but even approved payments to Kayum after he was sacked over corruption concerns. A highly guarded Project Exocet was set up to pay Abdul Kayum 20% commission on the value of the multi-million contract to print plastic notes to replace paper currency notes. Between 2003 and 2007 Kayum received more than $3 million from NPA. Some NPA insiders considered this amount excessive. In September 2007, NPA Board heard that that Securency was planning to pay Kayum a secret commission, worth $492,000, hidden in an inflated bank-note contract. Kayum wanted yet more money from RBA. So two months later Kayum got his partner, Kamaruddin, to write directly to the Reserve Bank. His letter to Mr Campbell included a none-too-subtle reminder of why Kayum and Kamaruddin had been hired by the RBA firms in the first place. "Dear Sir," the letter said, "I managed to personally convince my prime minister/finance minister and the Malaysian cabinet to accept and adopt polymer bank note technology." The RBA did not call the police; instead, in 2008 Kayum got a further $600,000 payment from NPA, which was made yet again with the knowledge of senior serving and former RBA officials. Greens MP Adam Bandt said "If these revelations are true, it really strengthens call for a full royal commission into who knew what when at the highest level of the RBA." In his statement to the House of Representatives Economics Committee on August 24, the governor said that the bank was taking steps to seek the permission of the court to allow the bank to table a broad range of relevant documents. The Governor Stevens maintains that the bank's executives acted in good faith and with integrity. It is completely without foundation to suggest otherwise.