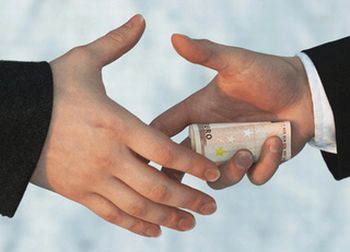 Corruption
Janaagraha Centre for Citizenship and Democracy in partnership with the state government will begin an 'SMS campaign' to document instances of bribes given in various government offices in the city.
Posters will be put up at government offices across the city.
This campaign is said to help document corruption in government offices and act as a deterrent to those taking bribe. It will also be an immediate tool to fight corruption.
Over 350 students will participate in this campaign to put up posters in the government offices. They will visit the offices regularly to make sure the posters are visible and not hidden or removed.