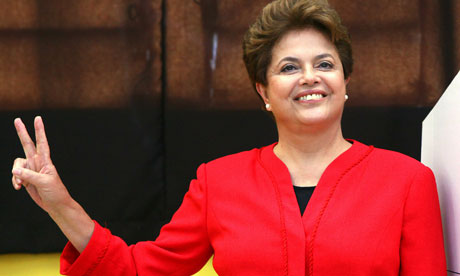 Brazil President Dilma Rousseff
The Brazilian minister of cities, Mario Negromonte, resigned yesterday (2 February 2012) amid allegations of corruption. He is the the eighth member of President Dilma Rousseff's Cabinet to step down since June.
Mr Negromonte has been accused of awarding public work contracts to companies which financed his party. He denied all accusations and said that his resignation in no way indicated he was guilty.
He will be replaced by the Progressive Party leader, Aguinaldo Ribeiro. The Progressive Party is part of the governing coalition.
A Brazilian newspaper, Folha de Sao Paulo, reported that Mr Ribeiro's executive secretary had met with a businessman who was interested in bidding for a public works programme. The Cities Ministry was in charge of awarding this contract. His resignation had been widely expected after the publication of this report.