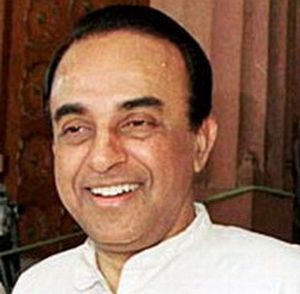 Subramanian Swamy
The Supreme Court on Thursday (2 February 2012) cancelled all 122 telecom licences allotted under the 2G spectrum on or after January 10, 2008. All additional spectrum given to incumbents on or after January 10, 2008 have also been cancelled.
The Supreme Court ruled that 85 out of the 122 licences were outside the eligibility criteria for allocation and that all the 122 licences were granted in an arbitrary and unconstitutional manner.
The apex court observed that the licences will be cancelled in the coming four months and the Telecom Regulatory Authority of India (TRAI) will issue fresh licences during this period.
A penalty of US$ 1 million has been imposed on Unitech Wireless Ltd (Uninor), Swan Telecom and Tata Telecom. A penalty of US$ 100,000 has also been imposed on Loop, S-Tel, Allianz and Sistema Shyam. The Supreme Court also asked the Central Bureau of Investigation (CBI) to give a status report on the investigation into the 2G scam to the Central Vigilance Commission (CVC) so that it could monitor the CBI investigation. The Judge decided against the idea of a Special Investigation Team to monitor the CBI investigation.
The verdict came as a result of a petition filed by the Janata Party chief, Dr. Subramanian Swamy. Swamy said that the court's decision brought to light the fact that it was a "collective failure" of the government which "overlooked" warnings given by the Comptroller and Auditor General (CAG) of India and the CVC on the issue, He added that his next target would be Sonia Gandhi, as she allegedly took 60 percent of the money out from 2G spectrum scam. Swamy tweeted that Sonia attempted to assassinate Swamy twice in Rae Bareli and Lucknow, Uttar Pradesh, in 2006. He claimed that evidence existed in the form of First Information Reports (FIR).
Former Telecom minister A. Raja has been accused of masterminding the multi-billion dollar 2G scam and is presently in the Tihar Jail in Delhi.
The Supreme Court referred the matter of investigation of the former finance minister P Chidambaram back to the trial court of Justice OP Saini, to come up with a decision within two weeks. This gives s a breather for Chidambaram, but does not lift the cloud that still hangs over his head.
Previous article: India – Court Verdict on Subramanian Swamy's plea