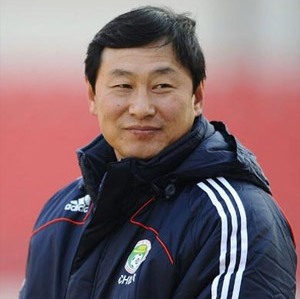 Nan Yong
27 April 2012. Former Chinese soccer chief Nan Yong admitted to 17 charges of taking bribes worth more than 1.48 million yuan (US$234,726) when he appeared before a court in the north-eastern Chinese city of Tieling, a day after court proceedings began against his predecessor Xie Yalong, who denied similar charges.
Xie withdrew earlier confessions which he said had been obtained by torture. Police yesterday denied his claims.
Most of the charges against Nan, 50, who is credited with leading China to its only World Cup finals in 2002, were related to the promotion and relegation of clubs and match-fixing.
Shenyang Jinde, Dalian Shide, Shandong Luneng and Yunnan Hongta were involved in offering bribes to Nan, the court heard.