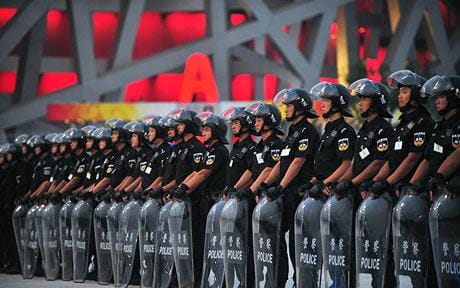 Chinese security
3 June 2012. A Chinese state security official has been arrested on suspicion of spying for the United States, sources said.
The official, an aide to a vice minister in China's security ministry, was arrested and detained early this year on allegations that he had passed information to the United States for several years on China's overseas espionage activities, said three sources, who all have direct knowledge of the matter.
The aide had been recruited by the U.S. Central Intelligence Agency and provided 'political, economic and strategic intelligence', one source said, though it was unclear what level of information he had access to, or whether overseas Chinese spies were compromised by the intelligence he handed over.
The case could represent China's worst known breach of state intelligence in two decades and its revelation follows two other major public embarrassments for Chinese security, both involving U.S. diplomatic missions at a tense time for bilateral ties.
The aide, detained sometime between January and March, worked in the office of a vice-minister in China's Ministry of State Security, the source said. The ministry is in charge of the nation's domestic and overseas intelligence operations.
He had been paid hundreds of thousands of U.S. dollars and spoke English, the source added.