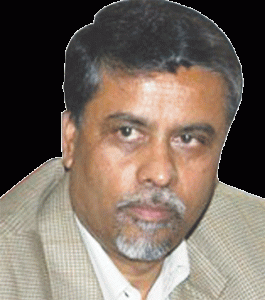 Jaya Prakash Gupta
KATHMANDU. The Supreme Court on 21 February 2012 convicted Minister of Information Jaya Prakash Gupta on charges of corruption.Gupta was sentenced to 18 months in prison and a fine of US$105,000 in a case that goes back nearly a decade.
In March 2003 a special court charged Gupta with illegally amassing wealth and property worth $260,000 but subsequently acquitted him in 2007. The Supreme Court overturned the acquittal and recommended the investigation of three former judges who presided over Gupta's trial.
Gupta told reporters that his conviction was politically motivated. Prosecutors revealed during the trial that authorities had found bank accounts in his and his wife's name containing more than $60,000.
The observers said that jailing of a powerful leader would receive the widest publicity and should serve as a warning for others.
Gupta was imprisoned yesterday in Dillibazar prison in central Kathmandu.