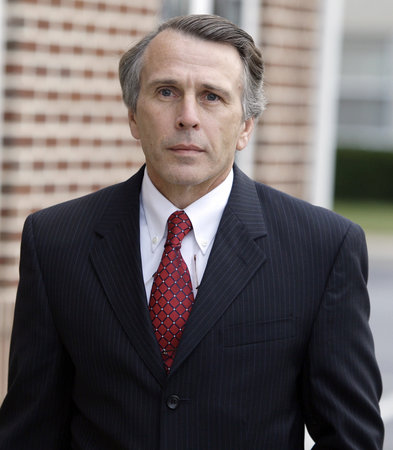 Brett O. Feese
Pennsylvania, USA. Brett O. Feese, 57, a former Republican leader in the state House of Representatives was sentenced four to 12 years in state prison and fined $25,000 for his role in a state corruption scandal.
Richard Lewis a Dauphin County judge on Friday (10 February 2012) also ordered Feese to pay $1 million in restitution and do two years of probation.
Feese, a onetime House Republican Campaign Committee chairman, was found guilty of all 40 charges against him in November.
Prosecutors said Feese was involved in hiring out-of-state consultants with public money and diverting legislative employees to work on customized computer software to help elect more Republicans to the Legislature.
Feese was released after the hearing. The judge ordered him to report on Feb. 28 to begin serving his prison term. Feese's lawyer, Joshua Lock, said he would file notice of a planned appeal on Monday.
Jill Seaman, Feese's former legislative aide, was convicted on identical charges. She was sentenced last month to nine to 23 months in a county jail work-release program.