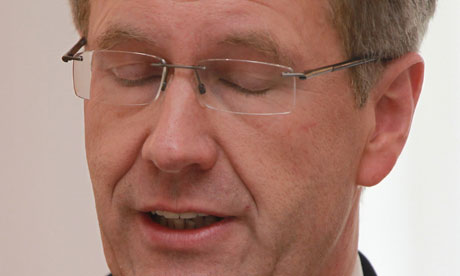 Christian Wulff
The German president, Christian Wulff, has resigned after being caught up in a corruption scandal involving a dubious loan, an apparent attempt to block a report in a German tabloid and a string of apparently undeclared freebies.
Prosecutors had asked the German parliament to lift Wulff's immunity on Friday (17 February 2012). Wulff, had served as the head of state since 2010. Presidency of Germany is largely a ceremonial post with very little real power.
Wulff,  a member of the Chancellor Angela Merkel's Christian Democratic Union party,  had been her personal choice for president as she tries to control the spiralling debt crisis.