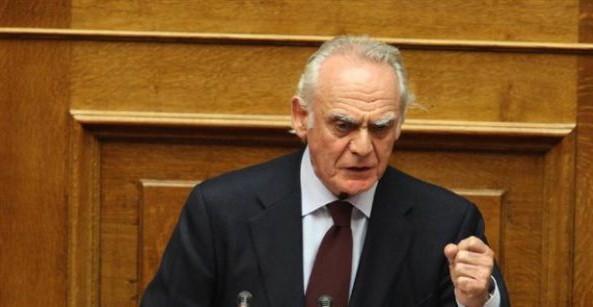 Tsohatzopoulos
11 April 2012. A former Greek minister was arrested today (11 April 2012) on money laundering charges.
Tsohatzopoulos, a former defence minister who has held various portfolios since the 1980s, faces felony charges in relation to property deals and possible tax violations, a court official said on condition of anonymity.
He is also alleged to have received bribes for the purchase of four submarines in 2000. The sum he received was estimated at €8 million, deposited in a Swiss bank. He used the money to buy several houses in expensive quarters of Athens, including his main home, located under the Acropolis.