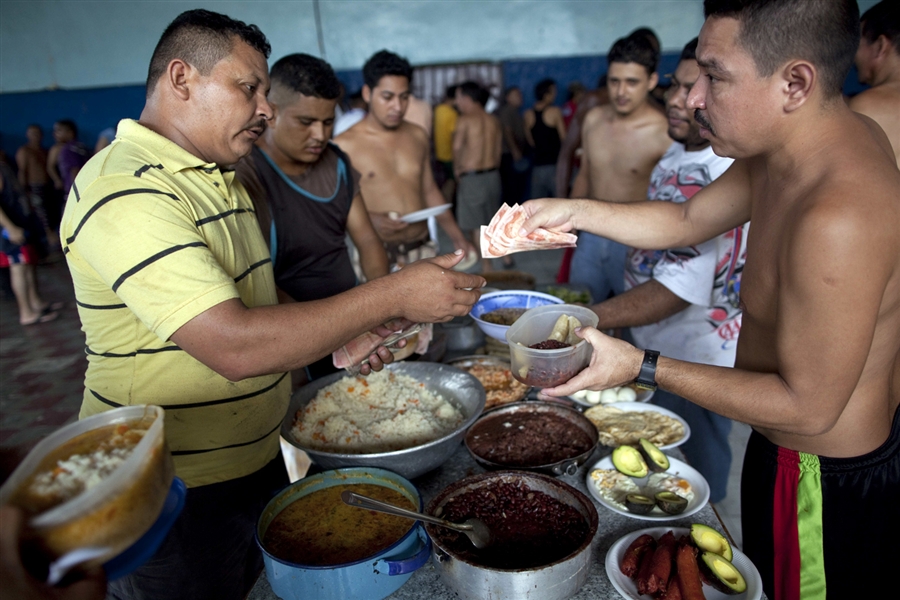 inmates operate a free-market bazaar
28 May 2012. Inside one of Honduras' most dangerous and overcrowded prisons, inmates operate a free-market bazaar, selling everything from iPhones to prostitutes.
It's more like a fenced-in town than a conventional prison, where raccoons, chickens and pigs wander freely among food stalls and in troughs of open sewage. But guards do not dare cross the painted, yellow "linea de la muerte" (line of death) into the inner sanctum run by prisoners, and prisoners do not breach the perimeter controlled by guards.
"The prisoners rule," assistant prison director Carlos Polanco told The Associated Press. "We only handle external security. They know if they cross the line, we can shoot."
The unofficial division of power at the San Pedro Sula Central Corrections Facility is mimicked throughout the country, where a Lord-of-the-Flies system allows inmates to run a business behind bars, while officials turn a blind eye in exchange for a cut of the profits they say is spent on prison needs.