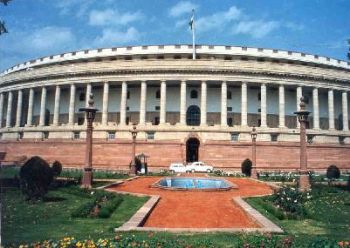 Lok Sabha
2 May 2012. V Narayanasamy, minister of state for personnel, public grievances and pensions, told the Lok Sabha that "CBI has registered 795 corruption cases in 2009, 650 cases in 2009 and 600 cases in 2011"
Should this have read "CBI has registered 795 corruption cases in 2009, 650 cases in 2010 and 600 cases in 2011" ?
In reply to another question, the minister also said that Central Vigilance Commission (CVC) has tendered its first stage advice in 3,424 cases in 2010 and 3,144 cases in 2011. It also rendered second stage advice in 1,180 cases in 2010 and 1,027 cases in 2011.
The minister's figures show a consistent and steady decline in corruption – 795 -> 650 -> 600. It is so in the CVC numbers as well.
Is this the public perception as well? No, it does not seem to be so.
There are so many cases of corruption reported in the media and occasionally one with a Richter's scale of 10.
Let's hope for a better yardstick to measure the level of corruption.