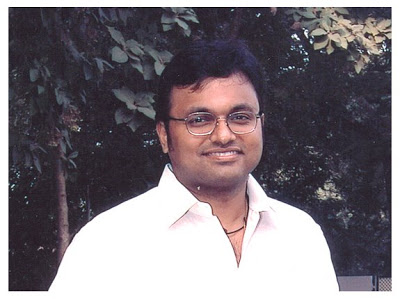 Chidambaram's son Karti
27 April 2012. Dr Subramanian Swamy says that he will wait for Karti Chidambaram to Sue.
Home Minister P Chidambaram's son Karti is set to sue Janata Party President Subramanian Swamy over his corruption allegations. Speaking to NewsX Subramanian Swamy said he will wait for a law suit to be filed first before taking any action. Mr Swamy alleged publicly yesterday that Karti benefited in 2006 from his father's position as Finance Minister to earn huge profits during the sale of telecom Aircel. Mr Swamy had not produced any documentary evidence to substantiate his claims.
Swamy alleged that Ausbridge Holdings and Investments Pvt Ltd, in which Karti Chidambaram is a 94 per cent equity holder, had invested and had majority of shares in Advantage Strategic Consulting Private Limited of Aircel before the Maxis-Aircel Deal was sanctioned by the then Finance Minister. Swamy asserted that after the deal went through, Karti Chidambaram had made a huge amount of money, though he (Swamy) did not specify the exact amount of money.
Here are the allegations made by Mr Subramanian Swamy in a YouTube Video entitled 'Chidambaram's son benefited in 2G scam: Swamy-NewsX '

Here is a YouTube video: Chidambaram's son set to sue Subramanian Swamy – NewsX