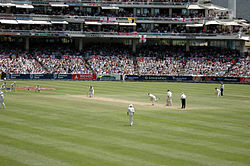 Cricket
8 May 2012. Officials from the Anti-Corruption and Security Unit (ACSU) of the International Cricket Council (ICC) met with the Delhi Police Crime branch to investigate how potential honey traps could be used to lure players into spot and match fixing during the T20 World Cup in Sri Lanka.
ACSU has a list of women who were to leave for Sri Lanka as 'honey traps' to lure bookies from major Indian cities. The international body now wants to ensure that the World T20 tournament, which begins from September 18, is clean and played in the correct spirit.
The ACSU was set-up in 2000 and has been working hard to keep the sport free from from illegal betting and fixing.