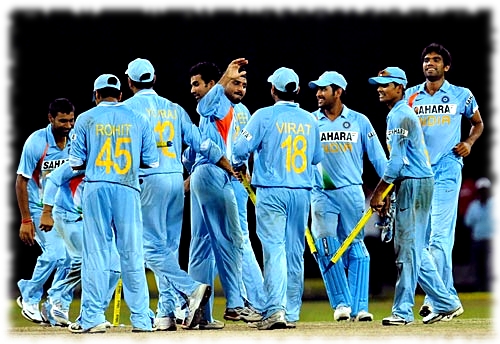 Indian Cricket Team
9 June 2012. Ravi Sawani, the head of the Board of Cricket Control India (BCCI)'s new anti-corruption wing, has submitted his report on the allegations of corruption levelled against five domestic Indian players – Shalabh Srivastava, Mohnish Mishra, TP Sudhindra, Amit Yadav and Abhinav Bali –  to board president N Srinivasan.
The report will now be studied by the BCCI disciplinary committee, which comprises Srinivasan, Arun Jaitley and Niranjan Shah (both BCCI vice-presidents). Sanjay Jagdale, the BCCI secretary, said that no date has yet been fixed for the disciplinary committee to meet. The three-man panel, after studying the report, will decide on the final action to be taken against the players.
The allegations which allude to spot-fixing and negotiating for extra illegal pay came out as a result of a sting operation carried out by India TV.
Watch this video:
[[{"type":"media","view_mode":"media_large","fid":"4″,"attributes":{"class":"media-image","typeof":"foaf:Image","height":"315″,"width":"420″,"style":""}}]]