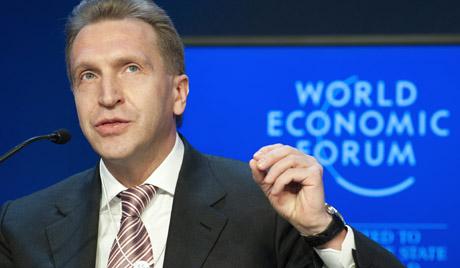 Igor Shuvalov
Russia's leading anti-corruption activist, Alexei Navalny, on Friday (30 March 2012) in his blog, accused Prime Minister Vladimir Putin's close ally Igor Shuvalov of graft.
He posted scans of documents that show tens of millions of U.S. dollars transferred to the account of Shuvalov's company from companies that Navalny alleges are owned by billionaires Roman Abramovich and Alisher Usmanov.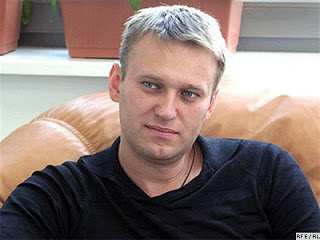 Alexei Navalny
Prior to Navalny's blog posting, Financial Times and the Wall Street Journal earlier this week hinted the same murky deals.
Since 2008, Shuvalov, a deputy prime minister, has been holdong investment, economics and finance portfolios in Putin's government. Shuvalov said his family's income was 1.4 billion rubles ($48 million) between 2008 and 2001, most of which came from his wife. They also declared ownership of upmarket properties in Russia and overseas.
Shuvalov insisted that he accumulated wealth before he became a public servant in 1997, and that he paid all the necessary taxes. He has denied any wrongdoing.
The Shuvalovs made hefty returns on investments in shares of the gas monopolist Gazprom by buying them before market liberalization.
Previous post: Anti-Corruption in Russia