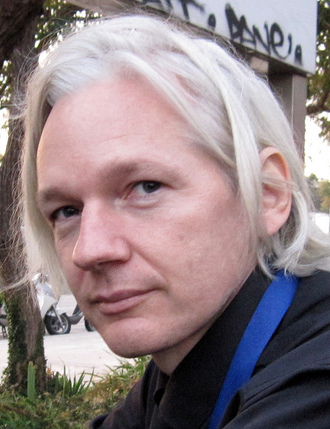 Julian Assange
20 June 2012.  The mother of WikiLeaks founder Julian Assange says that third world countries that are hurt by US greed and corruption should offer asylum if Ecudor refuses.
Assange is holed up in the Ecuadorian embassy in London waiting to hear if Ecuadore will grant his bid for political asylum. He's trying to avoid extradition to Sweden, where he is wanted for questioning over allegations of sexual assault.
But his mother Christine Assange says the claims are baseless, and part of an effort to have her son face the death penalty in the United States for releasing diplomatic cables that exposed US greed and corruption.