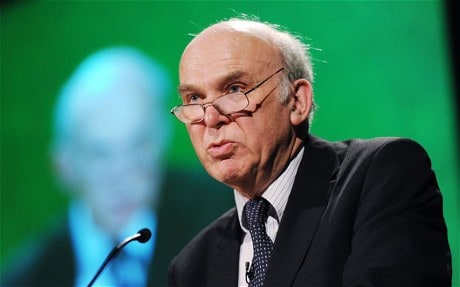 Vince Cable
1 July 2012. Vince Cable, the Business Secretary, has urged shareholders to "get a stronger grip" on the banks, where "incompetence, corruption and greed have been endemic".
Vince Cable also called for a criminal investigation into the conduct of the Barclays bankers responsible for rigging key interest rates.
The business secretary said the public would not understand why people were jailed for petty theft while bankers were getting off, "having perpetrated what looks like conspiracy".
After a week in which a computer glitch at RBS left millions of customers unable to pay bills or move money; rate fixing allegations engulfed Barclays; and the Financial Services Authority reached a settlement with banks over the mis-selling of interest rate hedging products to small business customers, Mr Cable said that we were "faced with a moral quagmire of almost biblical proportions".