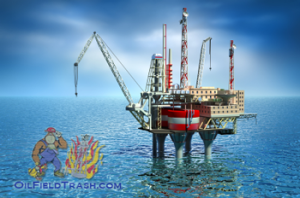 Oil and Gas industry
The UK Serious Fraud Office ("SFO") has recently obtained convictions against four individuals who received corrupt payments in return for the disclosure of confidential procurement information relating to the award of £66 million offshore oil and gas engineering contracts in Iran, Egypt, Russia, Singapore and Abu Dhabi. This case and the sentences handed down highlight that the UK authorities are  taking anti-corruption seriously.
The four defendants were convicted for supplying targeted bidding companies with confidential information. The defendants had access to this information by virtue of their employment in companies acting as procurement agents under the various projects. The payments were concealed as "consultancy services" and shared among the conspirators.
Andrew Rybak was sentenced to five years imprisonment; Ronald Saunders, three years and six months; Philip Hammond, three years; and Barry Smith, twelve months, suspended for eighteen months. Rybak and Hammond were also disqualified from acting as company directors for ten years. Confiscation actions are underway against Rybak, Saunders and Hammond.