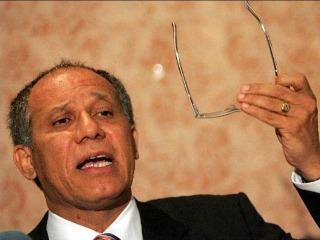 Luis Velasquez Alvaray
11 May 2012. A former Supreme Court justice Wednesday charged that top Venezuelan military and political leaders are involved in drug trafficking and that the judicial system is used to jail opponents of ailing President Hugo Chavez.
"President Chavez should know that there are drug traffickers among his favourite generals," Luis Velasquez Alvaray said in an interview.
Velasquez was interviewed in Costa Rica where he sought asylum after being charged with corruption in Venezuela.
He is the second former Supreme Court judge to flee to Costa Rica and make public accusations against the Chavez regime in interviews with the television station in the past month.
Eladio Aponte, the other judge, was later flown to the United States where he was reported to be cooperating with the U.S. Drug Enforcement Administration.
Velasquez Alvaray charged that top generals formed part of a drug trafficking cartel called "Los Soles."