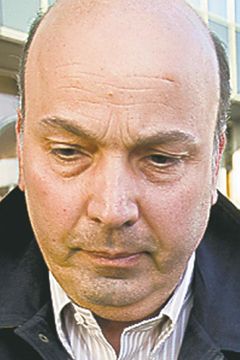 Frank Zampino
18 May 2012. Police arrested nine former members of Montreal Mayor Gerald Tremblay's inner circle in an anti-corruption drive. The mayor was one of the 120 people interviewed by the police.
The mayor admitted to being shaken by the shocking news.  Frank Zampino, former no 2 of the mayor, faces criminal charges along with his ex-chief of staff, Martial Fillion. A key former fundraiser for the mayor's political party,  Bernard Trepanier, 72, was among those arrested. They are alleged to have given confidential information to a construction company involved in a competition for a public contract.
Construction magnate Paolo Catania was also detained.
Last month, in one of its major busts the police detained 14 politically connected players in an alleged scheme involving kickbacks and bribes in exchange for advantages in the awarding of public-works contracts.