26 July 2013.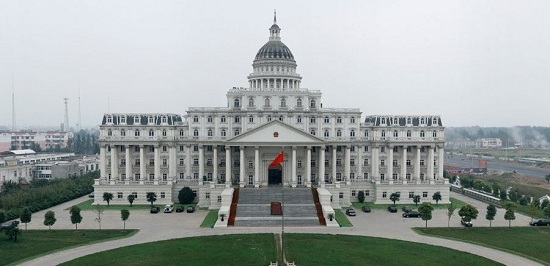 According to Xinhua News Agency, the general offices of the Communist Party's central committee and the State Council — China's Cabinet — jointly issued a directive on Tuesday banning the construction of government buildings for five years. This seems to be another step in a frugality drive to rein in public anger at corruption.
There is widespread public disapproval for the grand government buildings with oversized offices and fancy lighting, including chandeliers that have mushroomed in many cities.
President Xi Jinping has spearheaded a campaign to cut through pomp, formality and waste among top officials that have alienated many ordinary citizens.
This year, high-end restaurants have reported a downturn in business as government departments and state-owned companies cancelled banquets.
Some government agencies have built luxury buildings in seaside resorts and other scenic spots as a perk for their officials and employees who can stay for free or at deeply discounted prices. They sometimes open these spots to the public for profit.
Xinhua also reported that some departments and localities have built government office compounds in violation of regulations, these have stirred up vehement public disapproval.