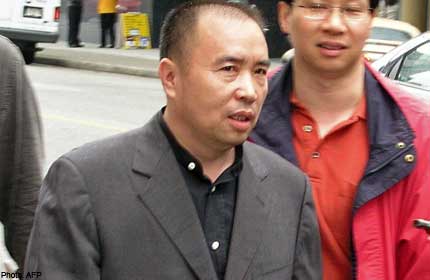 Lai Changxing
5 April 2012. Lai Changxing was wanted by Chinese authorities for using cash, liquor and prostitutes to bribe officials to run his largest-ever smuggling operation. He battled deportation from Canada for a decade, saying he risked torture or execution if he were returned to China. The case strained relations between Canada and China.
The official Xinhua News Agency said that he appeared in court in the southern coastal city of Xiamen for the start of the high-profile hearings.
Lai smuggled anything from cigarettes to cars between 1996 and 1999. His smuggling revenue during this period was estimated to run up to $ 10 billion.
Here is a YouTube video of the news: Chinese Fugitive Lai Changxing Faces Trial in Xiamen.
[[{"type":"media","view_mode":"media_large","fid":"4″,"attributes":{"class":"media-image","typeof":"foaf:Image","height":"360″,"width":"640″,"style":""}}]]