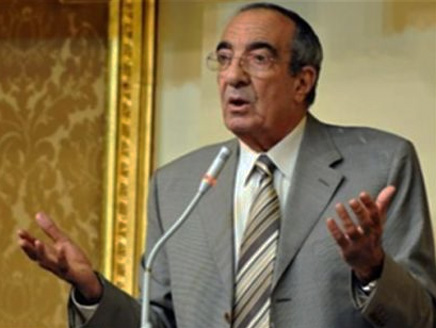 Zakaria Azmi
27 May 2012. A Cairo criminal court on Sunday sentenced ousted Egyptian president Hosni Mubarak's former chief of staff, Zakaria Azmi, to seven years in jail on corruption charges, a judicial source told AFP. Mr Azmi was an influential figure in the presidency and in the now-dissolved National Democratic Party.
Some of former ministers and officials were handed jail sentences after the uprising that ended Mr Mubarak's three decade rule.
Mr Mubarak himself faces a verdict on 2 June 2012 to determine his complicity  in the killing of protesters during the 18-day revolt.
The sentence comes as vote counting is underway in Egypt's first free presidential election, which will see a run-off between Mr Mubarak's last prime minister Ahmed Shafiq, and Mohammed Mursi, a member of the Muslim Brotherhood banned under the strongman.