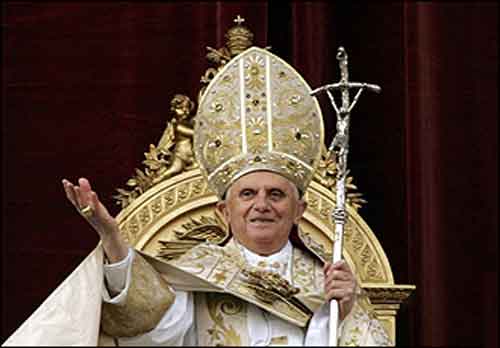 Pope Benedict XVI
25 May 2012. The pope's butler has been arrested by Vatican police on suspicion of leaking a large number of confidential letters addressed to Benedict XVI which have lifted the lid on alleged corruption and nepotism at the Holy See.
A Vatican spokesman declined to confirm the butler's arrest, which was widely reported by Italian media on Friday, stating only it had arrested a person discovered in illegal possession of "reserved documents".
The Rome-born butler is now in custody in the Vatican's cells.
"We have cells," said Vatican spokesman Father Federico Lombardi. The book, which was described as criminal by the Vatican, alleged that the editor of the Vatican's newspaper started a gay smear campaign against a rival editor, with the help of a newspaper owned by the Berlusconi family.
The letters place the Vatican's secretary of state, Cardinal Tarcisio Bertone, in a bad light but spare the pope.