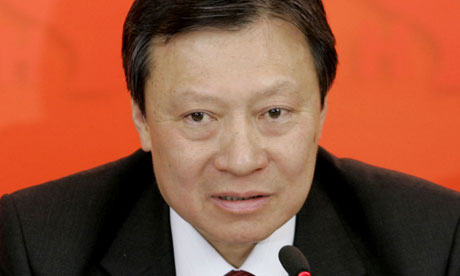 Walter Kwok
7 May 2012. The former chairman of Hong Kong property developer Sun Hung Kai Properties Ltd. has been arrested.
Walter Kwok, the company's former chairman and CEO, and the older brother of deposed co-chairs Raymond and Thomas Kwok, was arrested by the Independent Commission Against Corruption (ICAC) late Thursday on suspicion of breaking Hong Kong bribery laws, according to a statement by the company. He has been released on bail.
Kwok was forced out of the company in 2008 by his billionaire brothers – both of whom were arrested on 29 March 2012 by ICAC on charges of corruption.
A former Hong Kong government official Rafael Hui Si-yan, who was formerly employed by Sun Hung Kai was also arrested on 29 March 2012 along with the two brothers.  In March, Hui resigned as a non-executive director of Sun Hung Kai. Rafael Hui was once the Chief Secretary of Donald Tsang  Yam-kuen, outgoing Chief Executive of Hong Kong.
None of the four have been formally charged.
Sun Hung Kai is Asia's biggest property developer