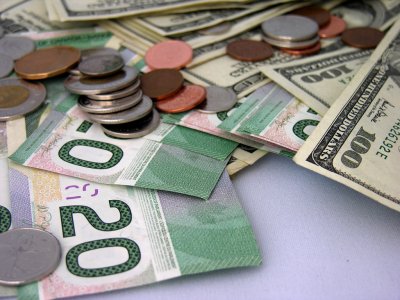 Money
5 March  2012. Evidence of possible irregularity in connection with Australia's banknote bribery scandal has been referred to the corporate watchdog.
The referral to the Australian Securities and Investment Commission (ASIC) marks a major shift in the probe of Reserve Bank of Australia (RBA) owned firms Note Printing Australia (NPA) and Securency Australia Pte. Ltd. These two companies allegedly paid millions of dollars in bribes to win foreign banknote contracts.
For the first time in three years of investigations, authorities are now examining the conduct of several RBA-appointed directors of Note Printing Australia (NPA) and Securency between 1998 and 2009. This comes after 10 former senior banknote executives were charged last year with paying bribes.
It is understood the Australian Federal Police have significant documentary evidence and witness statements that point to improper corporate behaviour and sought legal advice before referring the matter to ASIC.
Those under scrutiny over possible irregularity include:
■ Former RBA deputy governor and former chair of the Australian Prudential Regulation Authority, Graeme Thompson, who chaired NPA and Securency and who allegedly, approved highly irregular dealings.
■ RBA assistant governor Frank Campbell, who was NPA director. He was aware of the bribery in 2007, but failed to refer the matter to the police.
■ NPA managing director Chris Ogilvy, who also sat on Securency's board. He was aware of the irregularities.
■ Former Reserve Bank assistant governor Les Austin, who was a director of Securency and NPA.
If ASIC decides to pursue civil or criminal charges against any of the directors of NPA or Securency, they could face jail sentences or heavy fines.
When asked about the referral from police, ASIC declined to comment and police said they could say nothing about an ongoing inquiry.
The central bank governor Glenn Stevens, who has repeatedly defended the handling of the scandal by Reserve Bank officials, comes under further pressure as the police refer the case to ASIC. In 2011, Mr. Stevens told a parliamentary committee he was "pretty sure" that no one at the Reserve Bank knew anything about the corruption before the revelations in The Age in 2009, which prompted the police inquiry. Mr. Stevens also defended the conduct of the Reserve Bank-appointed directors who oversaw the allegedly corrupt companies, saying that "as far as I can see, the board members that we appointed from our side have acted properly".
Previous post: Australia: Reserve chief admits bank knew of bribes paid to officials in Malaysia and Nepal