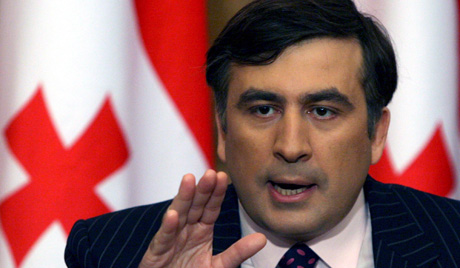 Mikhail Saakashvili.
Georgia's opposition lawmakers have accused President Mikhail Saakashvili of corruption.
During parliamentary debates that followed the president's report about the current state of affairs, an opposition leader said that the president and members of his family had accumulated a lot of wealth and were in control of the oil and gold mining business and owned a number of mass media outlets, spa resorts and education facilities. As proof, the deputy produced photos of luxury villas owned by the ministers.
He said that the president and his entourage enjoyed such wealth amid an ever increasing poverty of wide sections of society. In reply, Saakashvili described the accusations as a pack of lies.