7 May 2013. Constable Hayden Clifford Bradley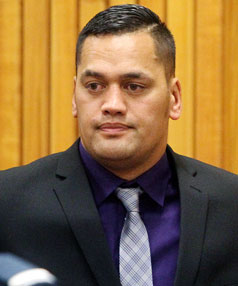 , 31, of Wanganui police was charged with corruption and bribery of a law enforcement officer.  Bradley stopped the complainant one 5 February 2012 to check her car after she drove past his patrol car.  The complainant was a disqualified driver.  But she told Bradley that she had her licence. Her license was suspended after she was convicted of drunk driving.
Over the next few days he sought sexual favours from the complainant in return for his not charging her for driving without a licence.
The defence argued that Bradly's decision not to charge the complainant was not preceded by a demand for any sexual favours. The defence lawyer said that there was nothing sought and nothing offered.
According to One News, the jury found him not guilty and Bradley walked out as a free man. The jury took two hours to decide. The jury consisted of seven women and five men It is not clear whether police will take any further action on him.