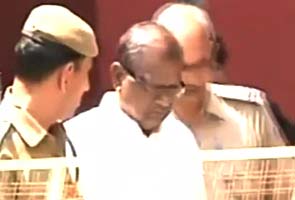 Bangaru Laxman
28 April 2012. Former BJP president Bangaru Laxman was found guilty of accepting a bribe. The sentencing will be announced later today.
Mr Laxman while appealed for a lesser sentence, citing his ill health and that he had never faced such allegations in his political career. CBI in its closing arguments asked for the highest sentence.
In a sting operation conducted by Tehelka.com, Mr Laxman was caught accepting a bribe of $ 2,000 in return for hiring the company to supply hand-held thermal imagers to the Indian Army.
Bangaru Laxman is still a member of the BJP's national executive.
Laxman's conviction came as a relief, for the Congress that is mired in many corruption scandals in recent times.
Here is a video: Bangaru Laxman appeals for leniency – NewsX