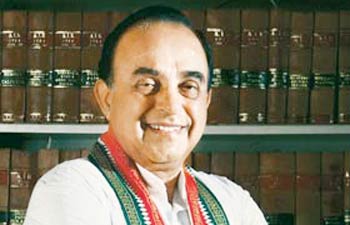 Subramanian Swamy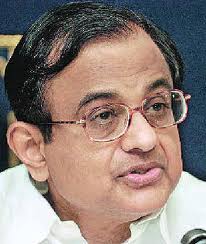 P.Chidambaram
Special Judge O P Saini told Subramanian Swamy, "Your prayer to summon Chidambaram as an accused is dismissed." Janata Party President Subramanian Swamy had filed a petition to a Delhi court, seeking to make Home Minister P Chidambaram a co-accused in the 2G spectrum case, alleging that Chidambaram was as culpable as Telecom minister A.Raja in determining the price of the spectrum.
The court said that it will now hear the complaint filed by Swamy in which he had made allegations against  Raja without involving Chidambaram.
The Supreme Court on 2 February 2012, when cancelling all 122 2G licences issued after 2008, referred the matter of whether Chidambaram's role should be investigated, back to the Special Judge O P Saini's trial court.
In his plea, Swamy had said that the Finance Ministry had repeatedly pointed out that spectrum allocation could not be determined by the entry fee of 2001, instead of the then current market price for the spectrum.
Swamy argued that, since the Finance Ministry could not be overruled by the Telecom Ministry, it would not have been possible for the then Telecom Minister, Raja, to move ahead without the concurrence of the then Finance Minister, Chidambaram. He said that. although Prime Minister Manmohan Singh wanted the price of spectrum to be determined by auction, both Raja and Chidambaram decided on the spectrum pricing and granted the licences. Later, they both conveyed their decision to the Prime Minister. In this regard it should be noted that Chidambaram also overruled his own officials.
The trial court's verdict came as a great relief to Chidambaram, who is now Hom Minister.
Reacting to the judgement, Swamy told the Press Trust of India (PTI) that he would approach the Delhi High Court with more evidence.
Previous articles: Supreme Court cancels all 122 2G licences