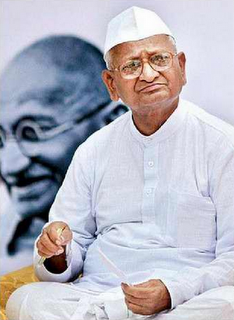 Anna Hazare
9 June 2012. THE UPA today rejected all of Team Anna's most recent demands, including the one to set up a Special Investigation Team (SIT) to probe corruption charges against 15 serving ministers, including the Prime Minister, and told the team that the "broad and sweeping nature" of its allegations was "unacceptable".
Minister of State in the Prime Minister's Office V Narayansamy in his reply today said "Your demand for the constitution of a Special Investigation Team has been considered, as also the terms of reference suggested by you. Having regard to the fact that the existing legal and statutory framework has adequate and sufficient provisions for addressing the issues raised by you, your demand cannot be acceded to."
And, later, at Chennai airport, Narayansamy alleged that Hazare was surrounded by "anti-national elements" and supported by "foreign forces". What are these "foreign forces"?