Prime Minister Manmohan Singh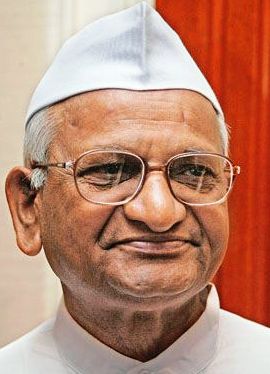 Anna Hazare
28 May 2012. A day after his team targeted Prime Minister Manmohan Singh for alleged corruption, Anna Hazare today said that the prime minister is an honest man though some of his ministers are corrupt.
Prominent Team Anna members Arvind Kejriwal and Prashant Bhushan had yesterday written to the Prime Minister demanding setting up of a Special Investigation Team to probe cases of corruption against 15 ministers, including him, Finance Minister Pranab Mukherjee and External Affairs Minister S M Krishna.
It cited portions of a draft report of the Comptroller and Auditor General (CAG) to make charges against the Prime Minister when the Coal Ministry was with him.