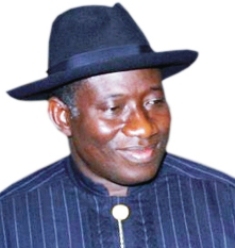 President Goodluck Jonathan
The head of the Nigerian National Petroleum Corporation, NNPC, on Monday (20 February 2012) said corruption within NNPC was exaggerated.It  is doubted whether the firm intends to investigate what several reports have pointed out as a serious problem.
Numerous reports and audits have said graft is rife within NNPC. Transparency International and Revenue Watch last year ranked it as the lowest transparent oil company in the world.
Managing Director Austin Oniwon said that  NNPC corruption is blown out of proportion and it is only in the
Austin Oniwon
imagination of the people. He said this at the opening of an oil and gas conference in the capital Abuja.
President Goodluck Jonathan has come under extreme pressure to clean up Nigeria's two million barrels per day oil industry, after a week of protests over fuel prices showed public anger about corruption and waste of the country' oil wealth.
Following the protests, the government ordered an audit of its entire oil and gas sector. The anti-corruption watchdog has also started an investigation into the sector and the Senate opened a separate probe into fuel subsidies. People doubt whether the Nigerian government will act on the audit and investigation reports.
A report prepared by international accounting firm KPMG into the state oil company has been on the oil minister's desk for a year, but no action has been taken on it yet.