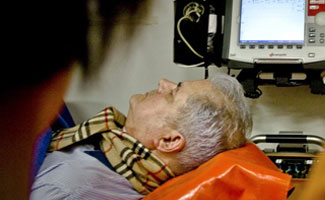 Adrian Nastase
22 June 2012. Romania's former Prime Minister Adrian Nastase attempted suicide on Wednesday, hours after the Supreme Court threw out his appeal against a two-year jail sentence over corruption.
Medical sources said Nastase shot himself in the throat but his lawyer said he was still alive and conscious.
He was convicted of siphoning off funds totalling about 1.5 million euros ($1.8 million) for his 2004 re-election campaign.