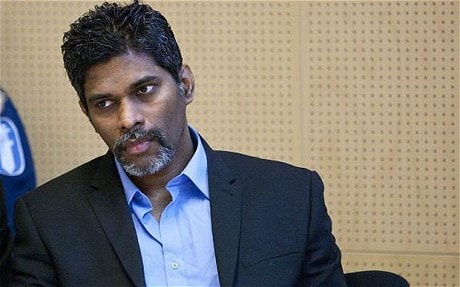 Singaporean Wilson Raj Perumal
JOHANNESBURG: World football governing body Fifa's anti-corruption team arrived in South Africa on Thursday (1 March 2012) to crack down on match-fixing. The team is led by Chris Eaton, Fifa's head of security.
South Africa's Sunday Times reported this month that matches involving Thailand, Bulgaria, Guatemala and Colombia may have been fixed by Singaporean Wilson Raj Perumal, who is serving a two-year jail term in Finland for fixing matches there. Perumal, who was based in north London, reportedly arranged the friendly matches for South Africa on condition that he appoint the match officials.