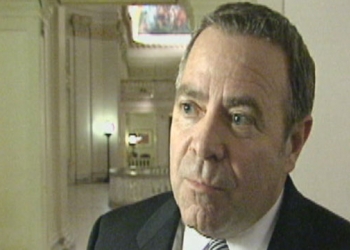 Mike Morgan
The corruption trial of former state senate Democratic leader Mike Morgan got underway last week. Independent power producer, Tenaska, which once considered locating a coal-fired power station in Sallisaw, was revealed as a key figure in the trial. Tenaska officials testified that Morgan was paid $250,000 as a consultant between December 2004 and December 2008 when Morgan was leader of the state senate.
Prosecutors contend payments were bribes for political influence. Morgan, an attorney, claims that the money was paid in exchange for legitimate legal services. Neither Tenaska nor its officials have been named in the bribery suit.
Tenaska, which has home offices in Omaha, Nebraska, operates one power plant in Oklahoma and several others across the country with gross operating revenue of almost $10 billion in 2010.
Morgan is accused of taking bribes in at least two other cases.