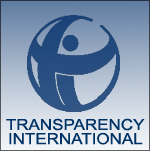 Transparency International
22 June 2010. Local NGO Transparency Maldives has received a grant of almost one million rufiya (GBP£50,000) from the British High Commission in Colombo for a project investigating the financing of political parties in the Maldives.
The grant was given through the UK government's Strategic Programme Fund (SPF) in a bid to promote "greater transparency and accountability in political processes and increased general understanding of democracy and democratic principles in the Maldives."
Project Coordinator Thoriq Hamid told Minivan News that experts from Transparency International would be training the local NGO in the same tool and methodology that had been "very successful" in assessing the financing of political parties in Latin America and Pakistan.
TM would be cooperating with the Elections Commission (EC) during the one year project, Thoriq said, and reviewing the specific laws and regulations of political party financing relevant to the Maldives.
Thoriq said he believed political parties would willingly open their books to the NGO.
"We are counting on our reputation – we have a good relationship with most political parties in the country," Thoriq said.
"The tool itself tracks accountability, so an obvious lack of cooperation would reflect a lack of transparency," he explained.