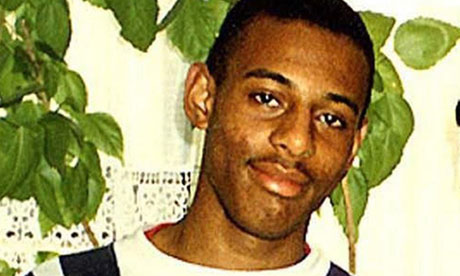 Stephen Lawrence
2 June 2012. Home secretary, Theresa May, announces an independent review into allegations that police corruption shielded the killers of Stephen Lawrence a day after the Met police released its own review giving itself a clean bill of health.
The Metropolitan police claimed that it could find no evidence of corruption and that the force had passed all relevant material to the 1998 Macpherson inquiry.
Stephen, 18, was stabbed to death in Eltham, south London in April 1993 by a racist gang at least five strong, who racially abused him before attacking him.
The senior barrister expected to carry out the review is Mark Ellison QC, who led the prosecution case when two men were finally jailed in January for the murder after a 19-year fight for justice by his family. Ellison's name was revealed by Stephen's mother, Doreen Lawrence, in a statement.
Although she had asked for a judge-led inquiry into the corruption allegations, she welcomed the appointment, saying Ellison "is someone who has already shown his commitment in getting justice for me and my family".
Previous post:  UK: A new public enquiry into the murder of Stephen Lawrence