The England and Wales Cricket Board's (ECB) anti-corruption unit wants to speak to Tony Palladino, the whistle-blower who reported team-mate Mervyn Westfield for spot-fixing, to see whether he can help them find more instances of corruption in English cricket.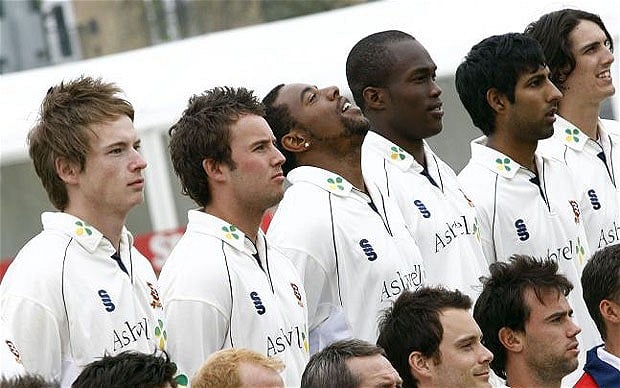 Team-mates: Tony Palladino (second left) and Mervyn Westfield (third left) at Essex
Westfield pleaded guilty at the Old Bailey last week to accepting a corrupt payment to bowl in a way that would allow the scoring of runs. Therefore seamer Palladino, who would have been the main prosecution witness, was not called.
Palladino now plays for Derbyshire. He said in an interview over the weekend that he believed that other players had been involved in betting scams.
The ECB set up its own Anti-Corruption, Education and Security (ACCES) Unit last year under the chairmanship of Jane Stichbury, a former Chief Constable of Dorset. The ACCESS Unit met for the second time earlier this month and is now attempting to speak to Palladino to find out whether he has evidence that might lead to further convictions.