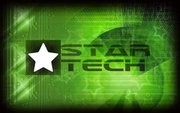 Startech Electronics
Singapore: The former executive chairman and chief executive officer of Startech Manufacturing has pleaded guilty to multiple counts of cheating, amounting to almost S$29.5 million.
Saw Chee Keng, 58, admitted to 26 counts of cheating, from May 2002 to February 2003, where he duped MayBank and DBS with fake invoices.  Saw obtained credit facilities at the two banks, with the help of five accomplices.
Startech was a subsidiary of Startech Electronics, which was listed on SESDAQ in July 2001.
Saw absconded to China in June 2003 while on bail. He surrendered in September 2011. The case will be heard again on April 5.